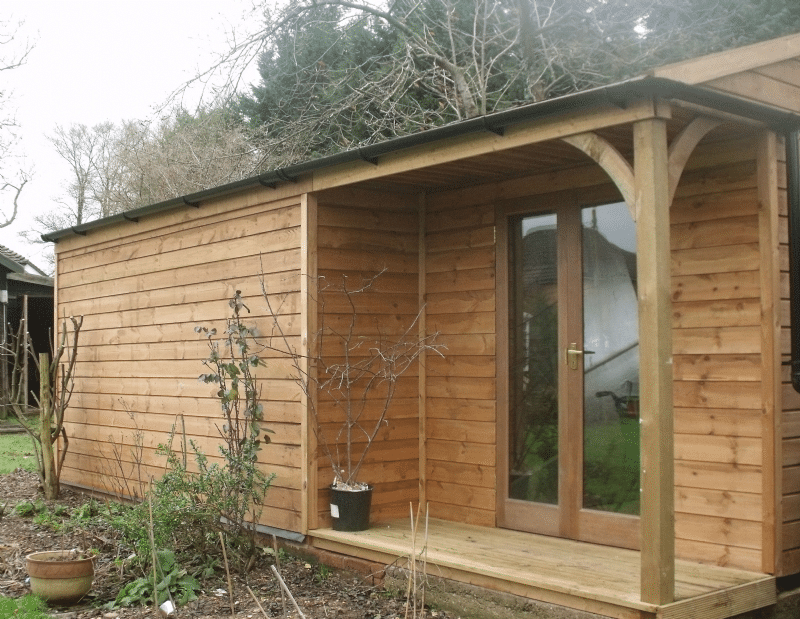 Modern Garden Rooms
At Prime Stables, we are proud of the modern garden rooms we have for sale, and of the variety of designs and styles we are able to expertly craft and manufacture for our clients across the UK. Everything we provide will be built to your exact specifications, so you will always receive the room you have been imagining in return, and it will be fit for any purpose you have in mind.
Whether you require a stylish contemporary space for work and solo study, or even for hobbies and leisure time with friends and family, we know that we can help. Browse through the example options we have displayed here on our website, or contact us right away if you would like to discuss a unique design you know you'd love to see in your garden.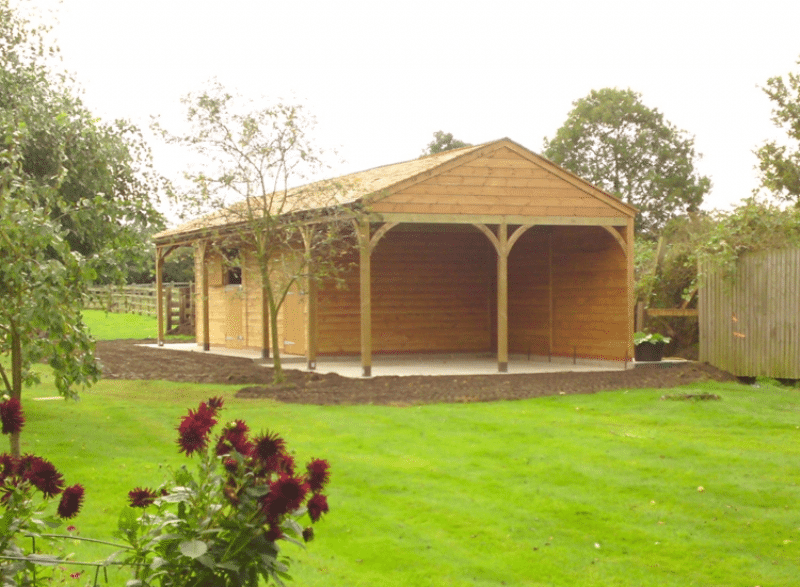 Our Specifications for Modern Garden Rooms
The modern garden rooms we have for sale are manufactured from high-quality, kiln-dried oak timber that offers greater levels of insulation and protection against the elements. If you would like to ensure that your new living space is fully insulated and ready for use throughout the year, we will also be happy to place lining inside the walls upon request. All fitted windows also come double glazed as standard.
Crafting Bespoke Modern Garden Rooms
We want each of our clients to receive the room they need to complete their outside spaces and nothing less. To make sure this happens, we manufacture each of our garden buildings and structures to the bespoke ideas and specifications they have requested. We are confident that we can achieve this for you as well, whether you have been imagining a small reading nook and relaxation room at the end of your garden, or require a large storage area to keep tools and equipment for your garden, garage, or workshop.
Our Prices
As each of our garden buildings are crafted to the bespoke requirements and specifications of our clients, we cannot offer a fully set list of prices for the work we will carry out. This is because the cost for each will vary considerably, depending on the design, size, and specific features ordered by the property owner.
To give an example, a small garden office with only one room will not cost as much as a large summer house with an extra room attached for storage purposes.
Will Modern Garden Rooms Require Planning Permission?
It may come as a relief to know that, in most cases, it is unlikely for your new garden room to need planning permission. However, there are a number of stipulations to this statement:
The structure should not be built at the front of your property.
The garden room should be single-storey, with a maximum eaves height of 2.5 metres.
The room should be situated at least 2 metres away from your property boundary.
The floor area should not exceed 15 square metres, which then falls to 10 square metres if the building is located more than 20 metres from a house on designated land (i.e. a national park, the Broads, a conservation area, a World Heritage Site or an Area of Outstanding Natural Beauty).
The garden room should also not cover more than half the land around your original property (this means the house as it was first built, so does not include any previous extensions).
There are also some specific circumstances in which planning permission will always be required. These circumstances include:
If the garden room is to be built within the curtilage of a listed building.
If you intend to build the garden room at the side of a property on designated land.
It should also be noted that some local planning authorities in the UK require permission if you intend to use your garden room for commercial purposes that will involve clients (for instance, if you are a masseuse or a therapist and will have clients coming to your property). To learn more about this for your area, please speak with your local planning office.
Ideas for Modern Garden Rooms
You may have decided to install a modern garden room on your property, but you may not necessarily have decided what to do with it yet. The buildings we have for sale are fit for a myriad of uses, each of which you may consider when purchasing your own:
Garden offices and studies
Garden houses and outdoor living areas
Outdoor dining areas and kitchens
Garden studios and hobby spaces
Home gyms and yoga rooms
Storage sheds and log cabins
Workshops and tool rooms

Contact Us Today
Get in touch today to discuss your requirements. Don't see a design that you like? Don't worry; we are proud to offer bespoke design services to all of our clients. So, if you have any specific requirements in mind, please do not hesitate to get in touch. We would be more than happy to advise you and answer your questions. Call us today!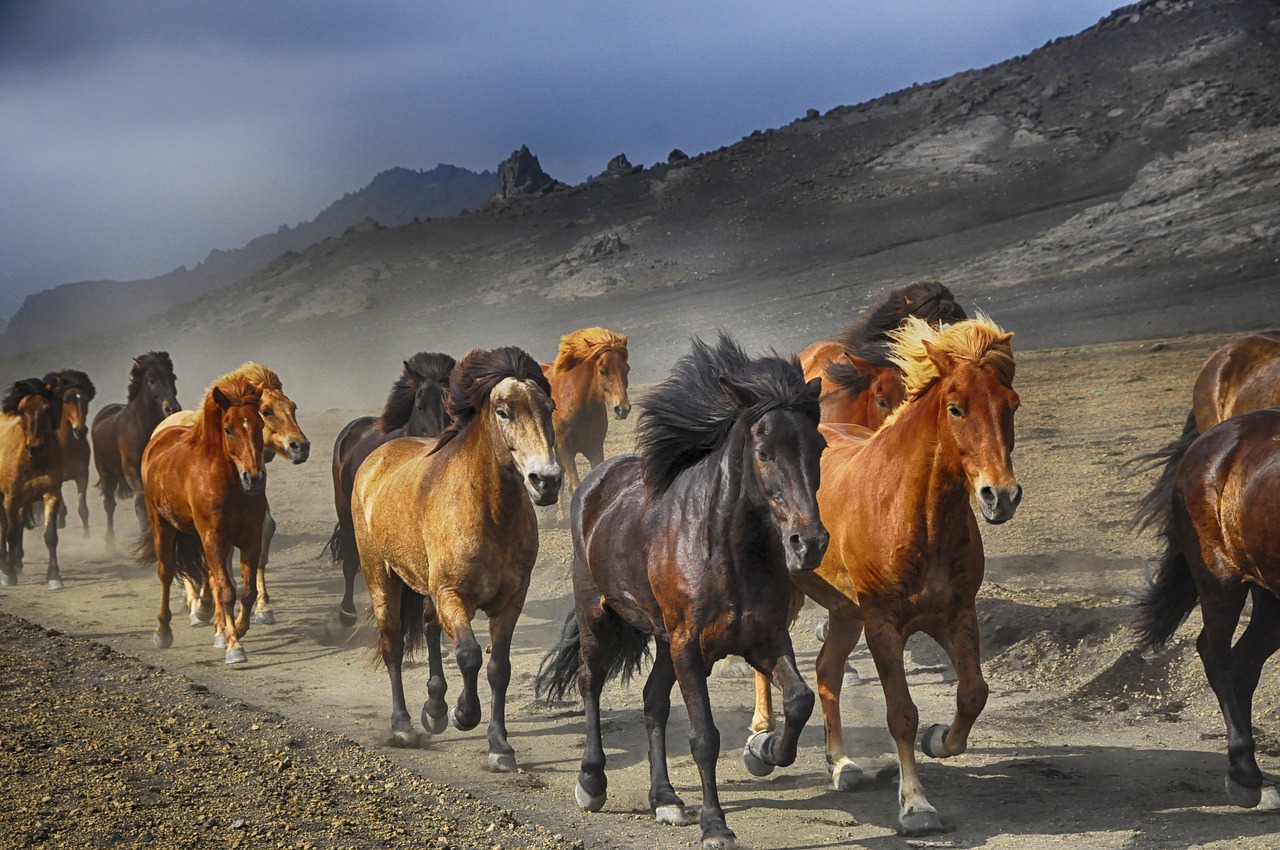 Why Build Your Ideal Outdoor Space with Prime Stables?
We are passionate about providing our clients with the exceptional products they require for their outside areas. We're also happy to share the reasons clients have consistently chosen us to manufacture their ideal garden rooms, buildings, and structures. We have listed some of these below for your consideration:
We're a family-owned and operated business and we dedicate ourselves to the needs and specifications of our clients. This ensures that they will always receive a stunning contemporary garden room that's built for its intended purpose.
Our staff will be happy to help throughout the process, from answering any questions to assisting you with choosing your product if necessary.
The work is carried out on our site by a team of master craftsmen and carpenters, using the finest quality oak timber we have available.
We have an in-house computer-aided design (CAD) team ready and waiting to supply you with architectural drawings, should you need to make a planning application.
Our installation team will travel to your location, no matter where you are based in the UK, to deliver and professionally install your product in no time at all.
What our Clients are saying…
I just wanted to write and tell you how well the field shelter went up last Friday here at Hayling Island. Both Ben and Ryan are lovely lads, very efficient and professional, a joy to have on the yard. We are all very impressed with the workmanship that has gone into the build before it arrived on site and Nigel, my little pony who cannot be stabled absolutely loves it. He is no longer wading through fetlock deep muddy sticky ground. A big thank you, please from all of us to all of you.
I instructed Sarah (MD) to visit my property to discuss the replacement of a Tractor shed, two stables and a tack room. Sarah's ideas and plans for the new proposed building were excellent and very clearly understood. This would become even more apparent when I received the professionally drawn up planned details just a few days later. Nothing was left to chance and all minor details of the building were fully explained to me before I agreed our deal...I would thoroughly recommend Prime Stables for an excellent new building that is both practical and functional which has more than surpassed my greatest expectations.
Hi Kim. I would just like to thank you, Paul, John Ross and Krzysztof for my lovely shelters, I couldn't think of a better company to go to. You have all been so efficient and helpful. The horses like the shelters so much that they refuse to go in them as they might spoil them! We will have to think of something else to build now just so we can use you again. Bestest wishes, Kate.
Dear Sarah. Your chaps did a great job on the stables and we are 100% happy with the installers and the stables. Many thanks and I will recommend you if anyone asks me about the stables. All the best. Adam.
Dear Nikkie. Just a quick note to let you know how delighted we are with the new field shelter and tack room that was delivered today. We are extremely impressed with the quality of the product and the whole process of choosing and purchasing through Prime Stables was very easy due to the care and professionalism you showed. We cannot thank you enough, and will definitely be in touch when we are ready to build our new stables. Thanks again. Jessie (and all the alpacas).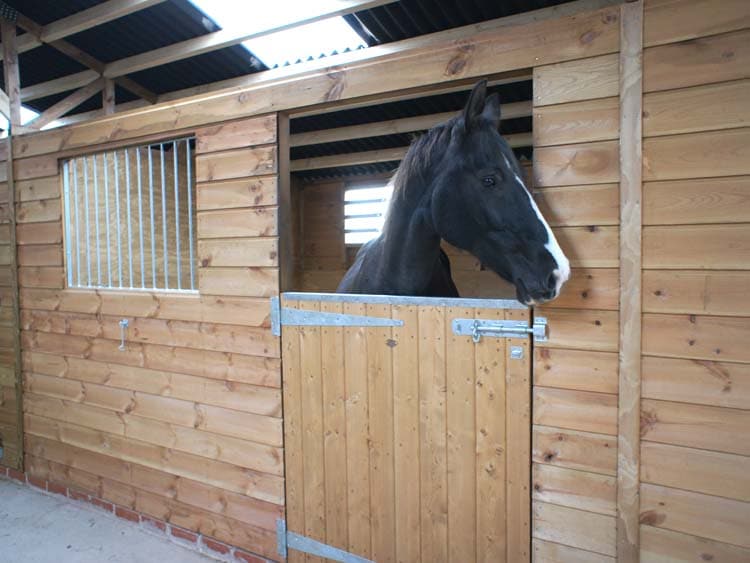 Find the Perfect Office or Living Area in Our Modern Garden Rooms
If you have been wondering how to transform your outside area into a tranquil home office for serious work and study, a large, gorgeous living area for entertaining friends and loved ones, or even just a small space where you can tuck away to dabble at your latest hobby, Prime Stables will have the solution. We are more than capable of providing any number of modern garden rooms to suit your needs and ideas, no matter if you need somewhere to work or play.
Contact us on the phone or send us an email today and one of our friendly team will be glad to start discussing your specifications. We'll also be happy to answer any questions you may have about our products or processes before you place your order.
Need some more information on prices? Speak to us today!