Hay Barns
Our stunning hay barns are specially crafted to provide safe and dry hay storage, whatever the weather. Manufactured at our workshops in the English countryside, we can supply free standing hay barns or can incorporate them into your stable block.
Variety of Sizes Available – 2.1m or 2.4m Openings
Have a hay barn installed and enjoy the extra storage space. Keep your hay dry all year round with our weather-proof, long-lasting, and aesthetically pleasing hay barns. Discover our range below. 
Title One
First Content
Hay Barn Safety
The way you store hay can have a significant effect on its nutritional value, on the safety of both you and your horse, and the security of your barn. Storing hay incorrectly can result in serious problems that don't just affect your horse's health but that could also result in a fire. So, it's imperative you know how to store bales correctly.
Where is Hay Stored in a Barn?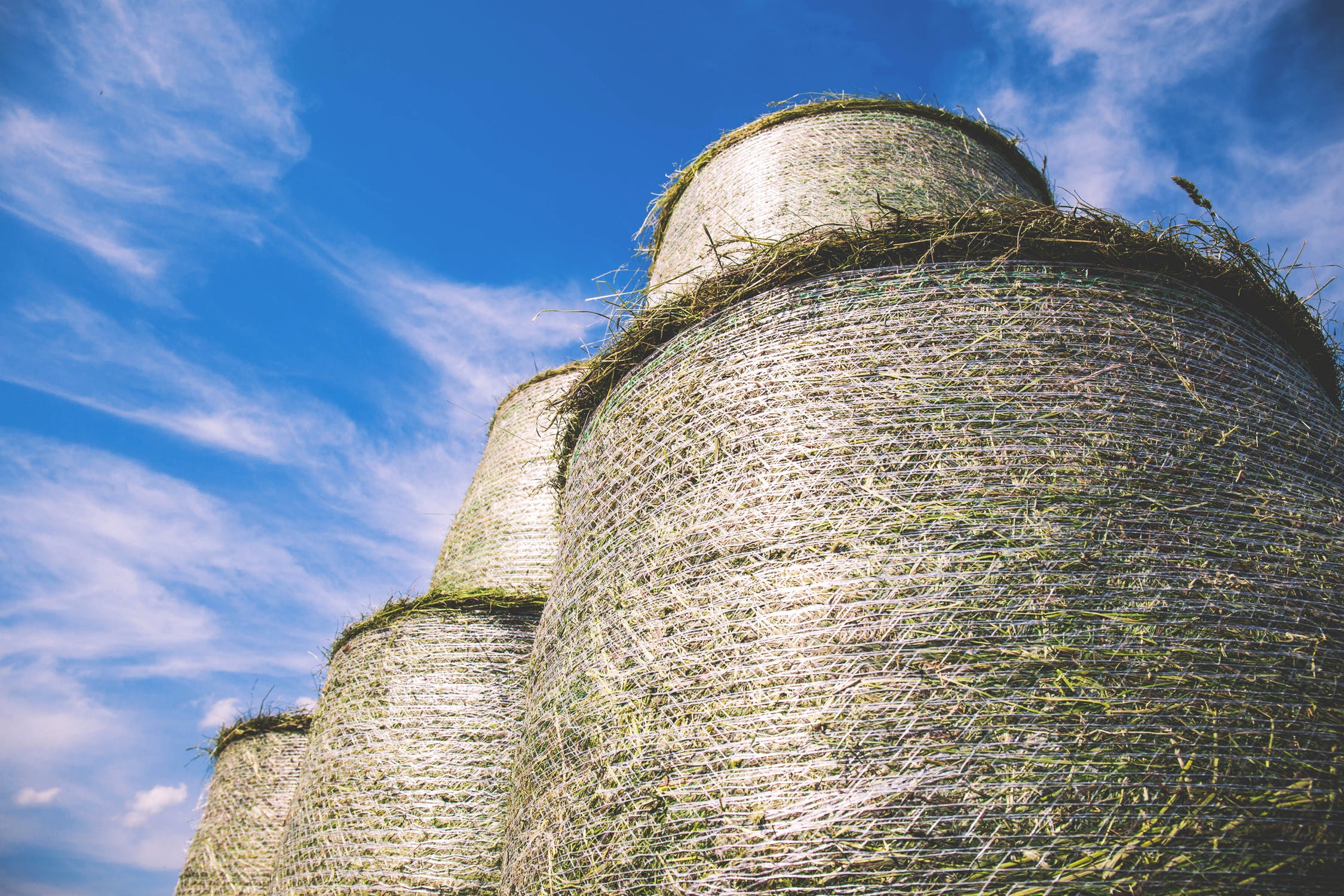 Hay barns are designed specifically with the effective storage of hay in mind. Over the years, hay has typically been stored in the hayloft above horse barns. While this may seem convenient, it is actually a very dangerous practice as hay is highly flammable and when stored incorrectly, heat can build-up, causing combustion. Therefore, to avoid serious injury to horses, a collapsed roof, or risk of fire, hay is now stored in specially designed hay barns.
These separate buildings provide far safer storage facilities. What's more, they allow for easy access, they reduce the risk of fire, and they keep your hay in a covered, dry, and safe space until you need to use it.
Never Store Hay on the Ground
One of the first rules of correct hay storage is not to store it on the ground. Storing hay straight on the ground restricts the air flow underneath and can cause hay to absorb moisture and mould. So, you must always store hay away from the floor, whether on pallets, or higher up, to avoid moisture absorption.
Alternate Hay Orientation when Stacking
When stacking hay bales, always alternative the orientation of the bales so that air can circulate more effectively through the pile. You can do this by stacking the first layer of hay bales facing upwards, the next layer so that the long ends of the bales face up, and so on. Repeat this stacking method with every layer of hay bales you add to the pile. Stacking your hay bales in this way will ensure air can circulate effectively around each bale, maintaining quality and avoiding moisture absorption.
How to Stack Hay in a Barn Safely
As has already been mentioned, hay that is stored incorrectly can cause serious risks to the health and safety of horses, equestrian buildings, and individuals. To maintain safety in your hay barn, you need to know how to bales stack hay safely. The best way to do this is storing all hay in a pyramid shape. Having top layers of hay that are smaller than the bottom layers prevents pressure and heat build-up, helping you stack hay as safely as possible. You can find out more about fire hazards on farms and how to stay safe by clicking here.
Remove All Mouldy Hay Bales
Whenever you notice mould in the stable, it is essential you remove it as soon as possible. Not only is mould a sign there is damp in your stables, it is also a serious health risk to horses when ingested, causing horses coughing and other illnesses.
There are two ways you can tell if hay bales are mouldy. The first is that the mould is visible on the outside of the bale. The other is that the bales are mouldy inside. This makes them unusually heavy. If you discover hay bales like this, break these bales apart and get rid of them entirely. You can put broken up mouldy hay bales on your compost or garden, but you should not keep them in your barn.
Protect Hay from the Weather
Hay is very susceptible to changes in the weather, so it is important it is stored away from sun and moisture. Both of these factors can have a significant effect on the quality of the hay, leaving it entirely unusable. What's more, the heat from the sun can cause badly-stored hay bales to combust. So, it is essential you correctly protect hay from the weather. The best way you can do this is by storing hay in a hay barn.
Make Old Hay Easily Accessible
One of the factors many people don't consider during hay storage is that accessibility. You want to use all the older hay up first, so it's important to plan out the orientation and accessibility of your hay stacks carefully. By considering how to store your hay and make it easily accessible beforehand, you can reduce waste and keep your hay barn functional.
Top tip: when feeding your horse, it is a good practice to feed old and new hay simultaneously so your horse's digestive system can get used to the new hay. Click here to find out what else you must feed your horse to keep him healthy.
Check Your Hay Quality and State Frequently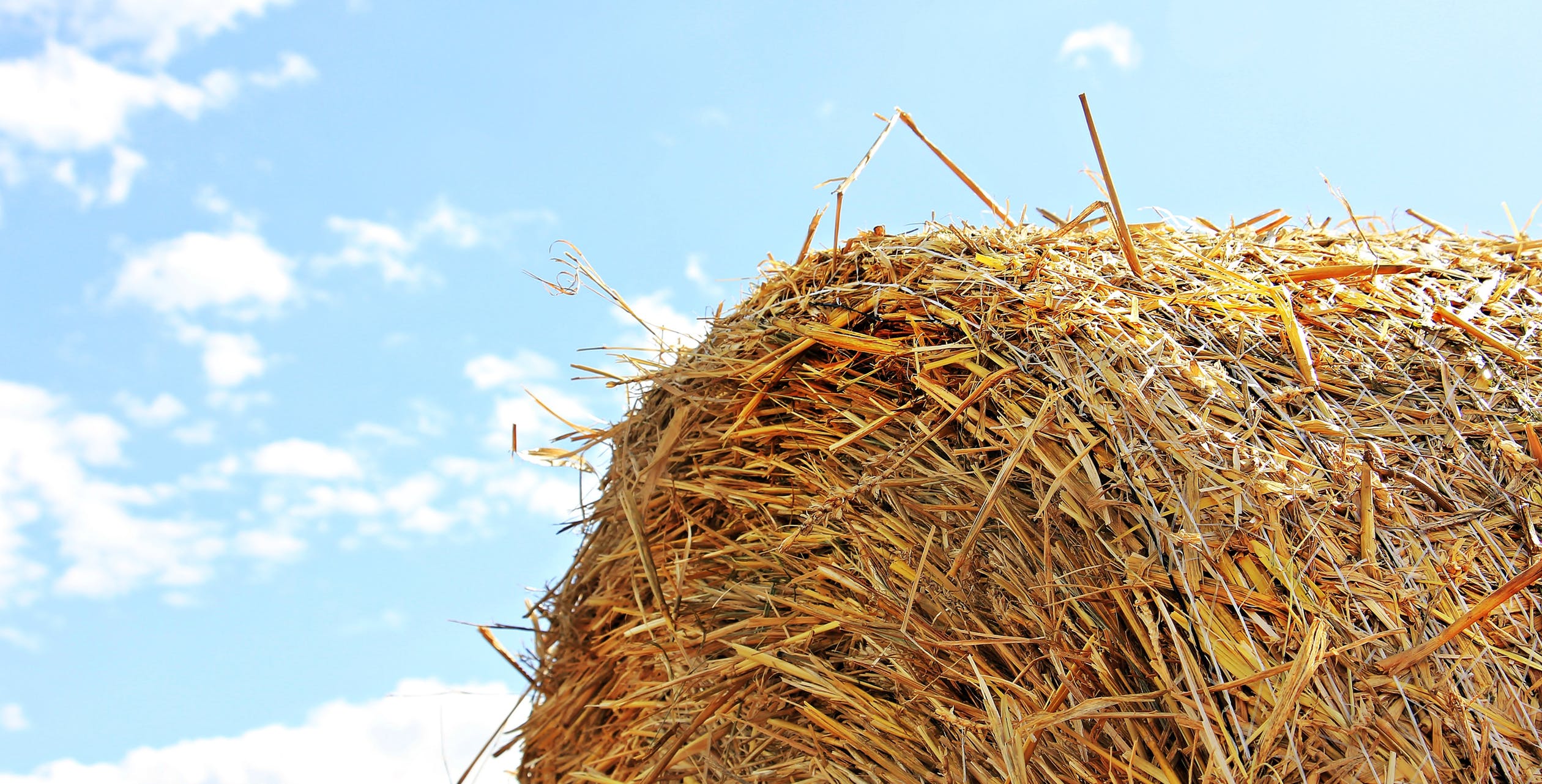 All the hay stored in your hay barn must be checked frequently for quality and excess heat. Although it is common for some heating to occur in the first few weeks, this is a result of natural heat cycles and fermentation and should not last longer than a few weeks.
You can check your hay frequently using a moisture meter. Be sure to test out a number of the hay bales to ensure you get a good average reading. It is essential you continue checking hay temperature and quality regularly.
Hay Can be Stored in Three Basic Ways
If there's one thing we've learned about hay storage, it's that hay can be stored in three basic ways:
Small Square Bales: this is perhaps one of the most popular hay bale storage solutions. Traditional rectangles are easy to store, neat and tidy, and less time-intensive than baling large round bales. So, small square bales are often the popular choice.
Large Square Bales: easy to use and perfect for breaking off into flakes, large square bales are another storage option. However, it is important to note that due to their size, you may need a tractor with a loader spike to move them with ease.
Large Round Bales: when you drive around the English countryside, large round bales are probably what you see most often. However, unless you have enough livestock to eat a bale in two or three days, this probably isn't the best hay storage solution for you.
The Benefits of Hay Barns
Effective storage for your hay is extremely important for maintaining hay quality, safety, and horse health. Hay barns are beneficial for horses and owners alike as they provide the following benefits:
Maintaining the quality of the hay
Cost-effective storage solution
Provide effective ventilation
Cleaner and drier environment
Low maintenance
Reduced condensation, mould, and bacteria growth
Protection from changes in the weather.
The Hay Barns We Sell
At Prime Stables, we are experts in stable construction and our quality builders can make hay barns to suit your specific requirements. We make all our hay barns using the highest quality timber. What's more, everything we produce is completed in an efficient way, using wood that is environmentally friendly, because we care about our planet.
Our Hay Barns are Designed with You in Mind
If you've been searching for the perfect hay barn, look no further than Prime Stables Ltd. All the hay barns we install are designed specifically with the customer in mind. We ensure our hay barns allow for organisation, cleanliness, and safe storage solutions. If the decision of choosing a hay barn seems like a daunting one, rest assured we will make the process as easy as possible. We provide a variety of sizes and options to choose from and a team of experts who can advise on the best choice for you.
What Our Clients Say About Us
" " Admin Ladies. Just a quick note to say thank you so much for great service! Both in the office & the boys on site have completed a superb project & I'm delighted! Thank you, Su Pedersen


" " Hi Sarah Many thanks for our stables and the guys were fantastic. I've liked your Facebook page and I've sent you some more photos for your page!! The doors are the perfect height for Briagha and Maisie and I thought Briagha in the corner might be in the dark, but the light strips on the roof and the windows have made it nice and bright for her. The bigger box is my spare for a potential Briagha and foal – not next year, but the year after!!! Another little Falabella hopefully! Who knows – I might need you back to build some more stables !! Thanks again. Pauline Young

" " Dear Sarah and Natasha, Just to let you know that our horses are now as pleased with the beautiful mobile shelter from Prime Stables as we are – it took them a little while to get used to it especially as the sweet chestnut tree behind it is currently bombing the roof with chestnuts! Thank you all, including the guys who built it and put it up for us. With best wishes, Laria

" " Hi Sarah. The guys have just left. I am really pleased.....it is a real quality job. Very nice guys. I kept them supplied with tea every hour or two. Amazing how quickly they put it together!! We had a bit of a problem initially with the slope on the site, but I had ideas on solving tha. We worked together and they implemented a good solution. Thank you again for the way you have fulfilled what we wanted. Very satisfied customer!! Best wishes, John



" " Dear Sarah, Many thanks for final paperwork, and I understand Vikki's horse - "Apple" has quickly taken to her new shelter, and Vikki is very happy with the building. I've not see it myself, though I've seen the videos! I've forwarded your email to Vikki, and I'm sure she will also click that Facebook link for you too. Thanks again, and kind regards, George
See our Testimonials