It can be frustrating to know exactly what you would like for a feature on your property, only to be put off or dissuaded by the thought of having to get planning permission. We understand this feeling well, which is why we have created this guide on garden room planning permission to help you decide if your intended build can go ahead without any waiting.
Below, we have provided some advice and information that will give you peace of mind over your intended garden room design.
Read on to learn more, or contact us right away if you would like to speak to us about building your dream outdoor space. We'll be glad to offer you anything you need, from the largest storage area you could need for your property to the smallest, most tranquil home office for you to sit in and work in peace.
Do I Need Planning Permission for a Garden Room?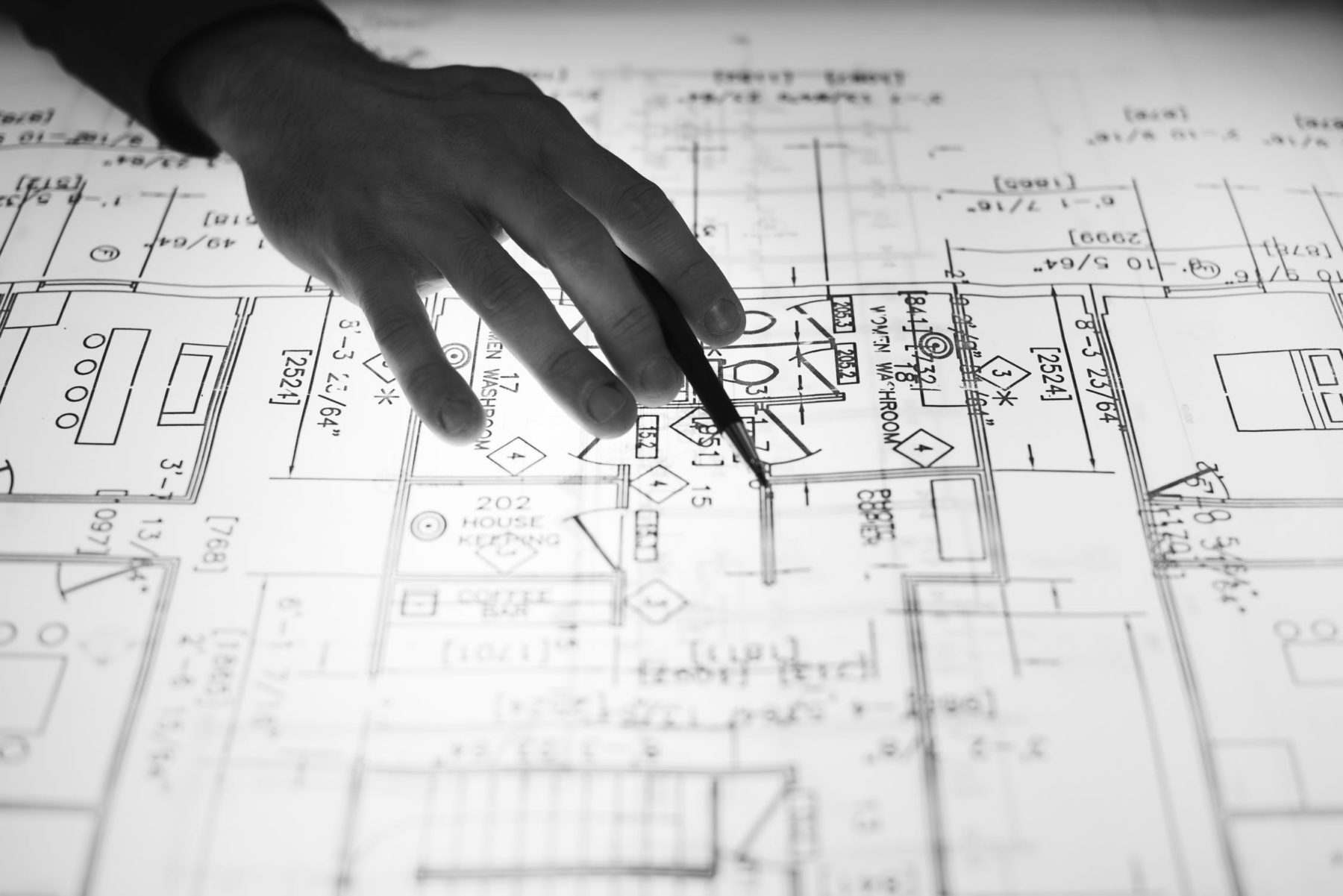 It may come as a relief to know that, in most cases, you will not need to apply for planning permission when building a garden room in the UK. This is because garden rooms are classified as outbuildings, or as "incidental" buildings, under the rules of permitted development.
However, there are some stipulations to this. As long as you have permitted development rights at your home or in the area you live in, you will be able to build a garden room right away. You will not have permitted development rights if:
Your property is a listed building
Your property is on designated land (e.g. the site of a national park, a conservation area, the Broads, a World Heritage Site, or an Area of Outstanding Natural Beauty)
We should note that the information here only applies to houses. It does not cover flats or maisonettes, as neither of these residential types is covered by permitted development.
All information here covers the whole of the UK. This means that whether you live in England, Scotland, Wales, or Northern Ireland, the rules on planning permission remain the same.
Can I Build a Garden Room Without Planning Permission?
Most homeowners will find that they can build a garden room without planning permission. This is because most garden offices, outdoor living spaces, and other rooms and interiors will fall within the perimeters allowed by permitted development. These perimeters mostly relate to the size, location or position, and intended use of the structure once complete.
You will be able to move ahead with your intended build without planning permission if the finished garden room will not:
Be larger than a single storey
Sit forward of a wall forming a principal elevation, meaning the finished build should not sit in front of your property
Exceed a maximum eaves height of 2.5 m
Exceed a maximum overall height of 4 m if it has a dual pitched roof
Exceed a maximum overall height of 3 m if it has a single pitched roof
Exceed a maximum overall height if it's located within 2 m of the boundary of the property's curtilage
Have any verandas, balconies, or raised platforms
Be a self-contained living accommodation
Not cover more than half the area of land around the original property (the property as it was originally built, or as it stood on 1 July 1948; this rule does not include older extensions or garden rooms as original features)
If your property is based on designated land, the size of any outbuilding you have installed will be reduced. In these cases, the maximum area for a garden room more than 20 m from your property would be 10 sq m.
You will also need to apply for planning permission if your house sits on designated land and any part of your intended garden room will sit between the side of your property and its boundary.
Garden Room Planning Permission and Appliances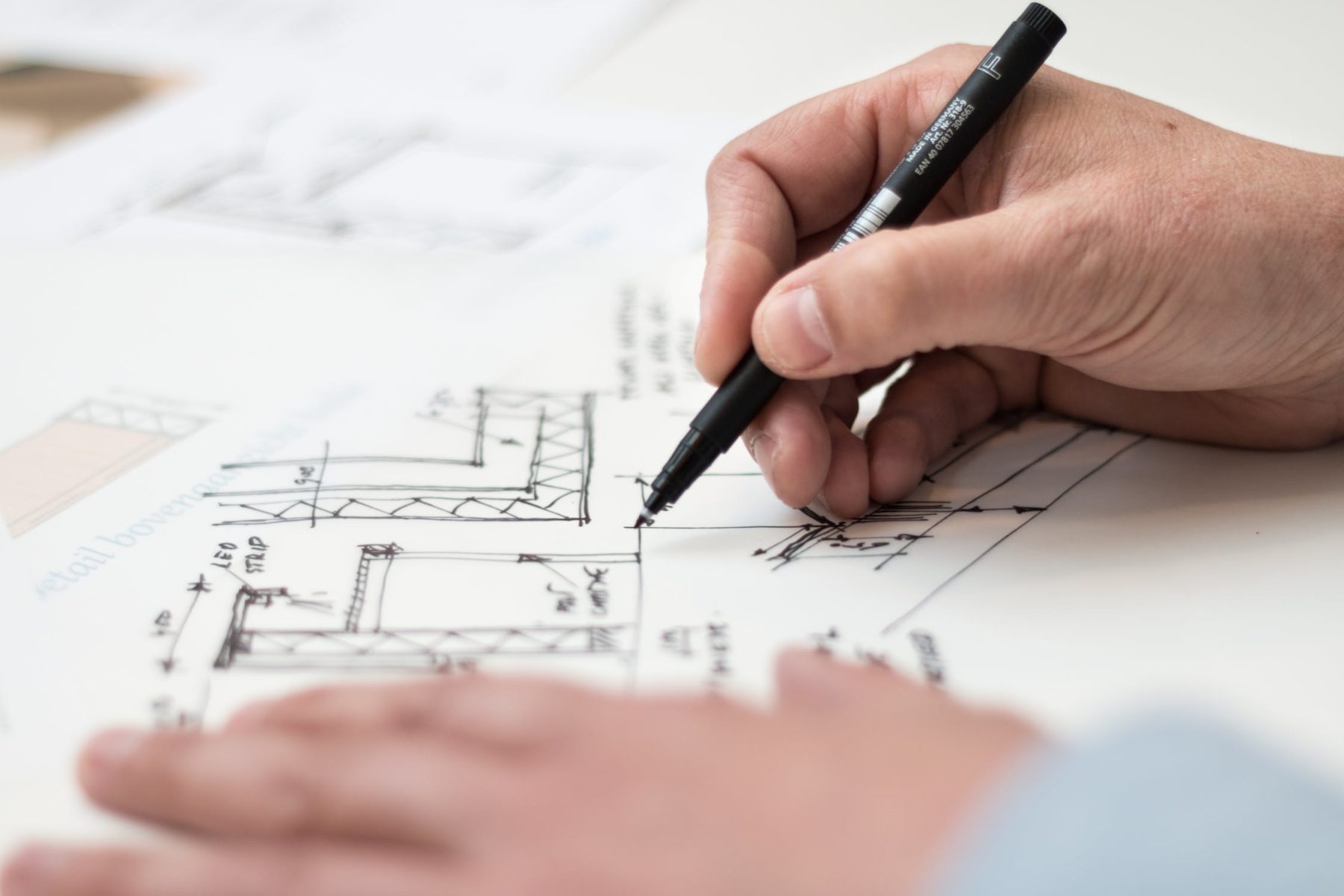 You may require planning permission if you are planning on installing an antenna on the finished structure.
It is also possible that you may have to apply for permission if you intend to use it for certain activities that you would normally carry out in your home. These activities include cooking, bathing, and using the toilet, as each will involve having new pumps, plumbing, and sometimes heaters installed. When installing a toilet you may also require a macerator to reduce solid waste to liquid, and to connect your outbuilding to a soil pipe that will take waste to the mains sewer.
Factors to Consider When Planning Your Garden Room
From everything we have listed above, you will note that there are some important factors to take into consideration when planning your ideal garden room and outdoor space. These may be condensed into a list of factors if you would like to avoid the hassle and frustration of getting planning permission before you begin:
The intended size of the structure (its width, height, and floor area)
The structure's location in relation to your main property
The structure's location in relation to your property boundary
The structure's intended use once built (whether commercial or domestic)
The appliances and amenities you intend to install (such as a sink or toilet)
The features you intend to install (such as antennas)

Planning Permission for Garden Room Extensions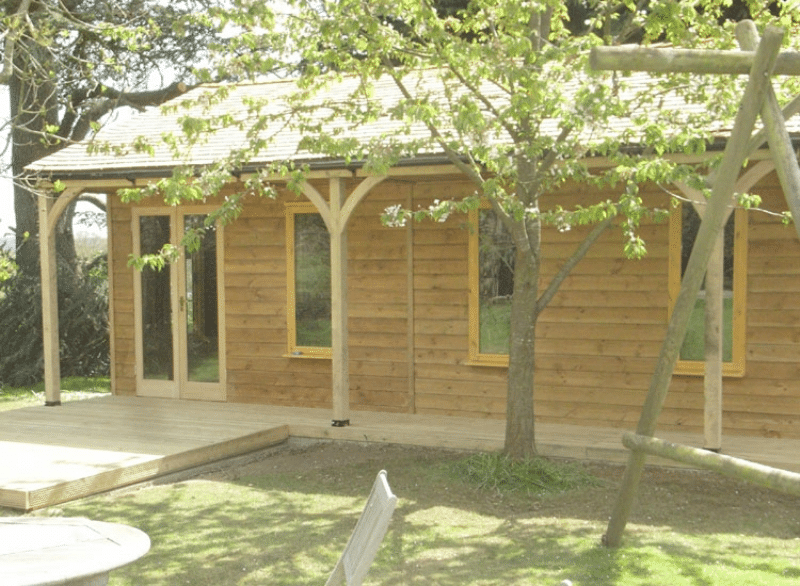 You will most likely be able to build a garden room extension without planning permission, as long as the rules we have already specified are followed. There are also some further requirements for extensions, as they differ from fully detached outbuildings.
To ensure your garden room extension can be built without the need for planning permission, you should first check that:
It is built on the sides or the rear of your property
The building materials used are similar to those used in the rest of your property
It does not extend past the rear wall by 3 m if your property is attached or semi-detached
It does not extend past the rear wall by 4 m if your property is detached
It does not have a width greater than half the width of the original property when built as a side extension
It takes up less than half the land surrounding the original property
Any eaves or ridges are not taller than the original property
It should be noted that side extensions are not permitted on Article 1 (5) land, meaning they are not permitted on designated land.
If you wish to build an open-plan garden room extension, so that there are no doors connecting it to the rest of your property, then there will be one caveat. This is that the design will need to meet the requirements listed in the UK Building Regulations before it can be approved.
When Will You Require Building Regulations Approval?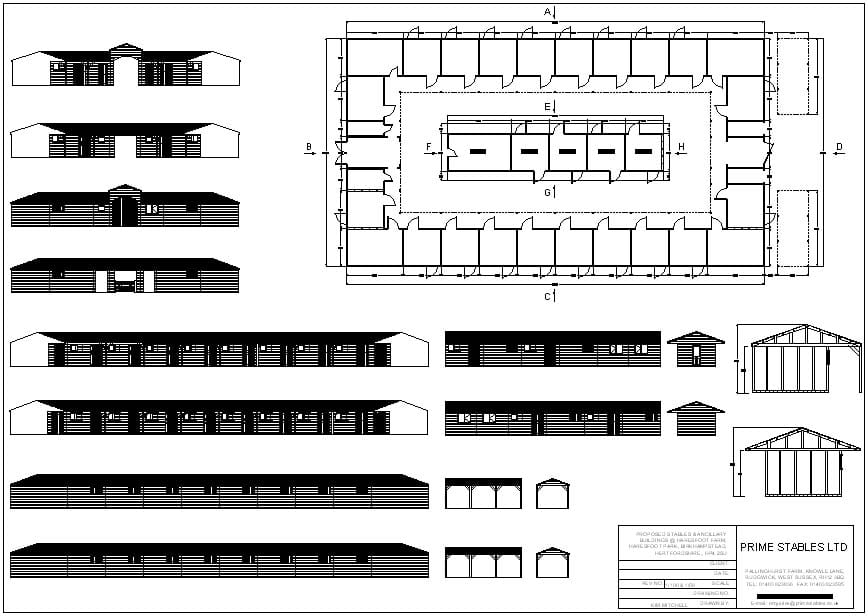 Building Regulations are related to how a building is designed, built, and insulated. They don't usually apply to garden buildings, but there are certain circumstances in which you will need to have approval before you can begin building.
A garden room should not need Building Regulations approval as long as:
It is not attached to your main property
The floor area is less than 15 sq m in size
The building does not include sleeping accommodation
If the floor area is between 15 sq m and 30 sq m you may still be able to build without applying for Building Regulations approval, as long as:
There is no sleeping accommodation
The structure is more than 1 m from your property boundary
The structure is made from non-combustible materials
Any garden building planned for installation should comply with Building Regulations if you ever plan on sleeping in it, or if it will be used as a guest bedroom.
Electrics installed in your garden room will need to comply with part P of the Building Regulations. For example, if you have a separate consumer unit in your garden room, you will need to hire a qualified electrician to connect it to your mains supply. They will ensure that the system is safe for use and issue a certificate showing that it meets the relevant standards.
Your Local Authority and Garden Room Planning Permission
If you are ever in any doubt at all during the process of planning your garden room or extension, you may wish to contact your local planning authority and ask about their requirements. Many councils will have different rules in terms of what may or may not be built without permission. For example, some will require permission if you intend to use your new structure as a place of business, while others may not.
By getting in touch with your local council it will also be possible to find out more information that's specific to your local area, no matter where you are in the UK.
---
Making Your Dream Garden Room a Reality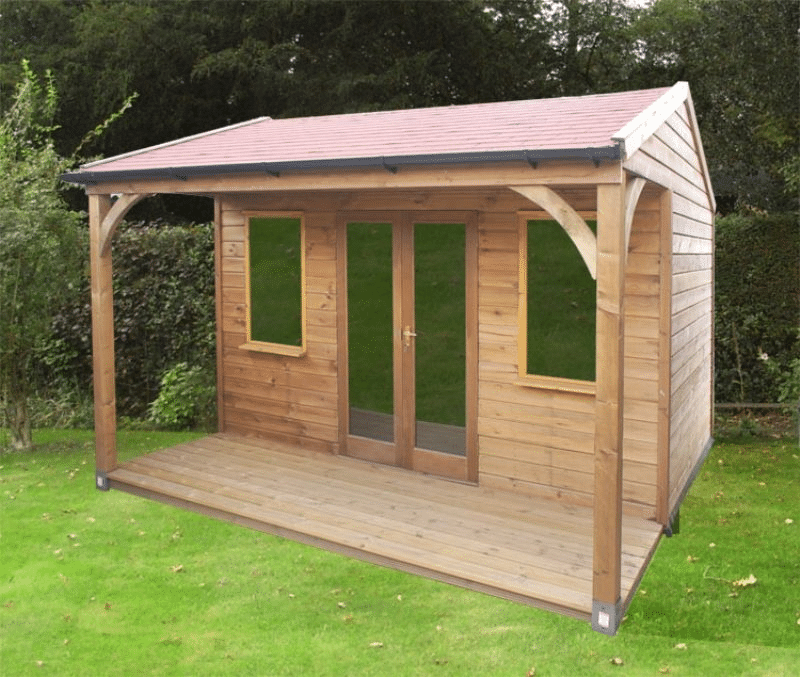 If you have been imagining your ideal outdoor space or home extension ‒ whether for work, play, or simple storage ‒ and have only hesitated due to planning permission, contact Prime Stables today. With our expert information on hand and with the skill of our team, you will soon be provided with a beautiful new garden room that fits all your needs and specifications.
Our master carpenters and craftsmen are more than capable of building the bespoke design you've always wanted for your outside space before our dedicated installation team carry out a swift delivery that sees your product put together exactly where you want it. They will even be happy to travel anywhere in the UK, so you will never have to worry about travelling to collect your purchase.
Speak with us on the phone or send us an email today and one of our friendly members of staff will be glad to speak with you about placing an order. Once we have noted down what you would like, we will set to work on designing and creating your perfect garden room.