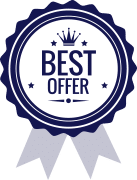 Mobile Stables and Mobile Field Shelters in Lincolnshire (Finance Available)
We are Prime Stables, a family-run business specialising in the design, manufacturing, and installation of high-quality timber equestrian buildings. We are proud to serve our customers in Lincolnshire with our mobile stables and mobile field shelters. We are passionate about providing the best equestrian buildings for our customers and we manufacture to order. So, if you have specific requirements, we can meet them.
Easily Moved – Location Flexibility – No Planning Permission Required – Durable
In contrast, the mobile field shelter is designed specifically with your horse's comfort in mind. Our mobile field shelters provide a covered, safe, and dry space for your horse to find shelter in harsh weather conditions. In contrast to mobile stables, our mobile field shelters are not completely enclosed. So, your horse can wander in and out as he chooses. The main benefit of purchasing a mobile field shelter is that it can be easily moved from around.
What's the Difference Between Mobile Field Shelters and Mobile Stables?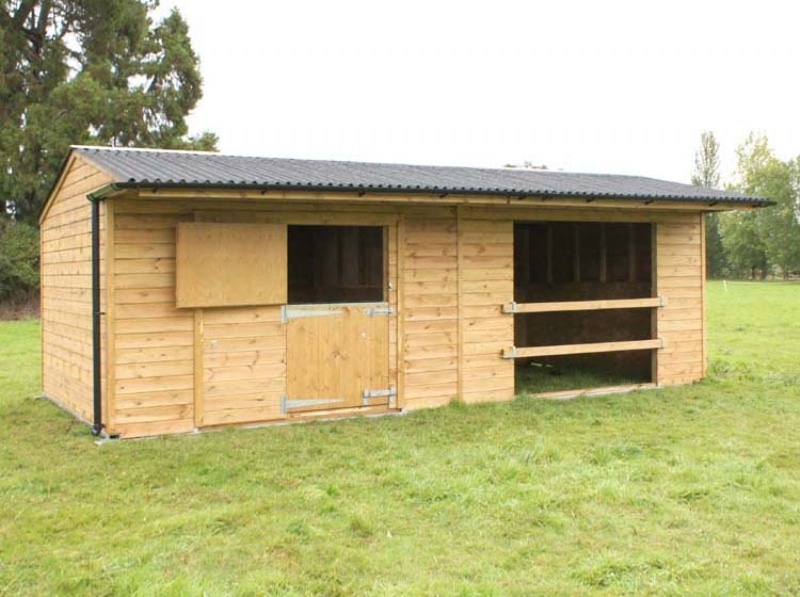 A common question we get asked is what the difference is between mobile field shelters and mobile stables. So, we thought we'd break down the differences here:
Mobile Stables Lincolnshire
A mobile stable is a well-ventilated, fully enclosed structure that houses one or multiple horses at a time. Just like permanent stable buildings, you can house your horse in mobile stables  to protect them from the fluctuating weather, monitor their diet, and help horses recover from injuries in a safe and secure environment.
The mobile stables we sell are a popular choice as you can move the stables to any locations you choose. Our mobile stables are fully secure, long-lasting, and can be moved from place to place easily.
The Benefits of Our Mobile Field Shelters and Mobile Stables
There are numerous benefits of the mobile field shelters and stables we sell at Prime Stables. Perhaps the most significant benefit is down to their movability. All our mobile structures have steel frames and a towing mechanism. It is this towing mechanism that allows for ease of movability from paddock to paddock. This means your horses always have a shelter available, saving you hassle and expense.
Some further benefits of our mobile stables and mobile field shelters in Lincolnshire are as follows:
Available in a wide range of sizes and styles.
You can avoid lengthy and costly planning permission delays.
Easily moved around and functional.
Does not require planning permission.
Easy to tow from place to place.
Prime Stables Craftsmanship is Unrivalled
We work hard to provide the highest quality craftsmanship to all our customers in Lincolnshire. We pride ourselves in our high-quality workmanship and ensure every equestrian building we manufacture.
Our team of expert craftsmen manufacture every mobile field shelter and mobile stable to order for customers in Lincolnshire. So, if you have any specific requirements, please do not hesitate to ask us.
Mobile Field Shelters and Stables Do Not Require Planning Permission
Another significant benefit of our mobile field shelters and mobile stables is that they do not require planning permission. This is a huge benefit and can save you significant time. For this reason, we can manufacture, supply, and install mobile field shelters or mobile stables within 5 to 15 working days, from receipt to deposit.
Contact Our Team to Discuss Your Requirements
If you are contemplating purchasing a mobile field shelter or mobile stable, Prime Stables are the company for you. We have been manufacturing and installation stables for our customers in Lincolnshire for over 25 years. Our timber buildings are built to last and made to suit your specific requirements. If you would like to find out more about the services we offer in Lincolnshire, get in touch today.
What Our Clients Say About Us
I just wanted to write and tell you how well the field shelter went up last Friday here at Hayling Island. Both Ben and Ryan are lovely lads, very efficient and professional, a joy to have on the yard. We are all very impressed with the workmanship that has gone into the build before it arrived on site and Nigel, my little pony who cannot be stabled absolutely loves it. He is no longer wading through fetlock deep muddy sticky ground. A big thank you, please from all of us to all of you.
I instructed Sarah (MD) to visit my property to discuss the replacement of a Tractor shed, two stables and a tack room. Sarah's ideas and plans for the new proposed building were excellent and very clearly understood. This would become even more apparent when I received the professionally drawn up planned details just a few days later. Nothing was left to chance and all minor details of the building were fully explained to me before I agreed our deal...I would thoroughly recommend Prime Stables for an excellent new building that is both practical and functional which has more than surpassed my greatest expectations.
Hi Kim. I would just like to thank you, Paul, John Ross and Krzysztof for my lovely shelters, I couldn't think of a better company to go to. You have all been so efficient and helpful. The horses like the shelters so much that they refuse to go in them as they might spoil them! We will have to think of something else to build now just so we can use you again. Bestest wishes, Kate.
Dear Sarah. Your chaps did a great job on the stables and we are 100% happy with the installers and the stables. Many thanks and I will recommend you if anyone asks me about the stables. All the best. Adam.
Dear Nikkie. Just a quick note to let you know how delighted we are with the new field shelter and tack room that was delivered today. We are extremely impressed with the quality of the product and the whole process of choosing and purchasing through Prime Stables was very easy due to the care and professionalism you showed. We cannot thank you enough, and will definitely be in touch when we are ready to build our new stables. Thanks again. Jessie (and all the alpacas).
See our Testimonials