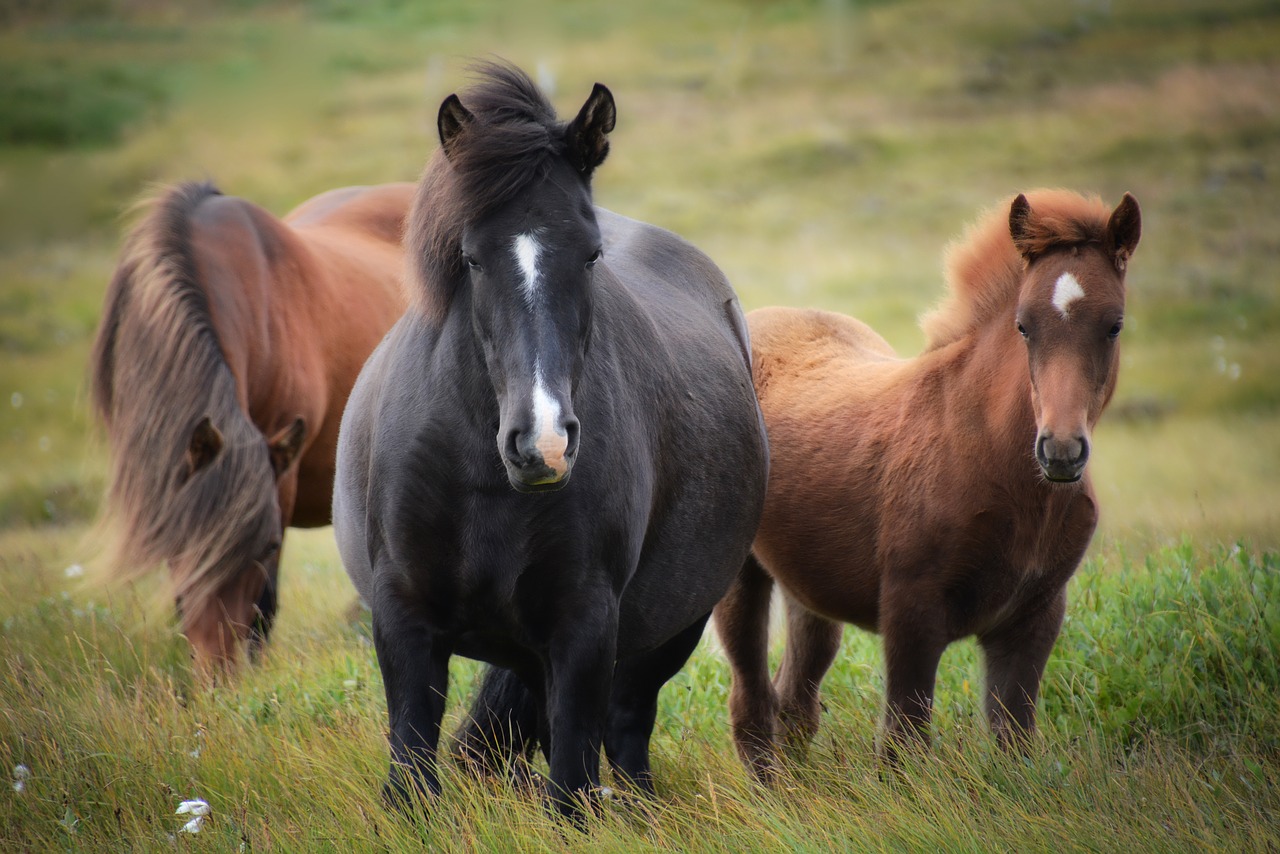 Hand-Crafted Horse Field Shelters
No matter the weather, be it hot sun, cold winds or driving rain, a Prime Stables static horse field shelter provides superb protection for your horses. Our range is available in a variety of standard sizes, from 3.6m x 3.6m to 12m x 3.6m, with one, two or three openings.
All of our buildings are individually manufactured to order, so we can adapt the size and specifications to suit your individual requirements. Get your horse field shelter from the UK's leading manufacturer of stables and timber buildings.
Contact our team today to discuss your options.
Manufactured to Order | Variety of Sizes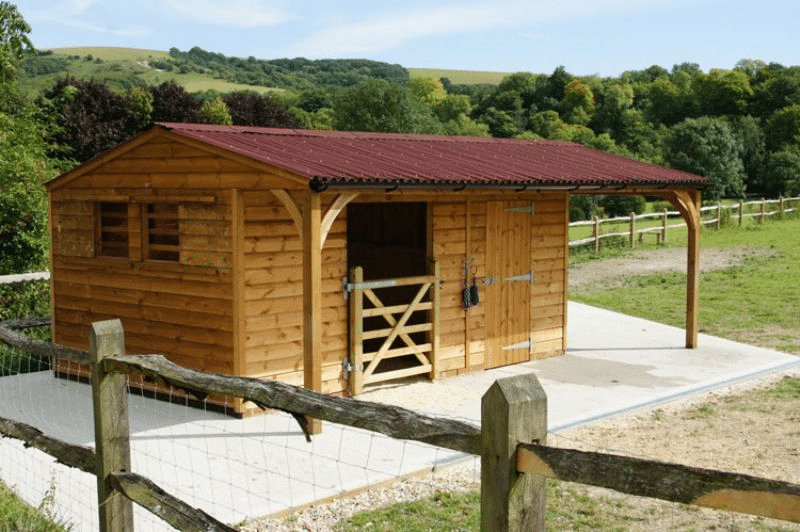 What Are Horse Field Shelters?
Horse field shelters are conventional timber buildings, designed and built with the purpose of providing shelter for horses in fields, as well as other animals such as goats, donkeys and llamas. In addition to the timber framework, additional features such as a heavy-duty metal onduline roof, galvanised steel skids, and guttering are also common.
Static field shelters offer optimal, year-round weather protection for your horses when they're exposed to the elements in outdoor paddocks. Built using the highest standard of long-lasting timber, a Prime Stables field shelter can also be designed to include supplementary areas such as food stores and tack rooms.
As opposed to our mobile field shelters or mobile stables, which rest on galvanised steel skids and can be easily transported using towing frames, a static horse field shelter is a permanent structure.
For this reason, a static field shelter does require some groundwork preparation. The most economical option is to use railway sleepers to create a perimeter base for the walls to sit on. Alternatively, a concrete base with a single course of bricks can be laid before the structure is built. For each option, on receipt of the deposit, we will provide you with a plan for your ground worker to follow.
Our static field shelters can be installed as stand-alone, free-standing buildings or incorporated within your stable block. Our bespoke service means that we are flexible with the dimensions of your field shelter. For example, a field shelter for two medium horses should measure around 7.2m x 3.6m as a guideline, whilst a field shelter for three medium horses would need to measure around 10.9m x 3.6m.
What Are the Benefits of a Horse Field Shelter?
There are many reasons why horse owners opt for a Prime Stables horse field shelter to house their horses. Depending on usage, advantages include:
Affordability: As timber field shelters are significantly quicker and easier to construct than more complex structures, such as American barns, they are a more affordable option
Ventilation: Timber buildings ensure excellent ventilation for your horses year-round. Well-insulated in the winter and cool in the summer, a timber horse field shelter is a versatile way to protect your horses
Durability: Our high-quality timber horse field shelters are designed and built to withstand the test of time and provide shelter for years to come
We have a fantastic range of static horse field shelter designs for sale with bespoke options available. Browse our range online, find out more about our specifications below and contact our friendly team for more details.
Prime Range Stables Specification
Shiplap Cladding
Top grade redwood shiplap cladding 16mm x 150mm, fixed with 50mm sheradised ring shank nails.
Framework
The frameworks are manufactured with kiln-dried timber, 47mm x 75mm. All timber is regularised and strength graded for structural use to C16-C24.
Kickboarding
All stables are kickboarded as standard to a height of 1.2m high with exterior grade 12mm WISA Spruce plywood – multiple 5 layered, for structural integrity.
Roof
Black Onduline roof with galvanised ridge. Also available in green, brown or red. The standard roof pitch is 15 degrees. Purlins 100mm x 47mm, 125mm x 47mm, 100mm x 100mm. Fitted to Onduline specification.
Guttering
100mm half round black guttering with 50mm round downpipes are fitted as standard to the front of all buildings. Back guttering is available.
Preservative
Buildings are treated with an animal-friendly preservative product to a golden brown finish before leaving our workshop.
Other Details
All buildings are 2.2m to the eaves and approximately 2.9m to the ridge when erected on one course of bricks.  Overhang (if included) at 0.9m deep, supplied unlined.  Back and end panels come with a weather prevention DPC skirt to eliminate water penetrating the base of the walls.  All internal roof trusses are open to aid ventilation.
Frequently Asked Questions
Do I Need Planning Permission for a Horse Field Shelter in the UK?
The main difference between our mobile shelters and static horse field shelters is that the latter is a permanent construction. Although there can be exceptions, you should therefore expect to request planning permission ahead of construction to ensure that you have the correct authorisation to build a permanent structure.
Our expert team can provide further information on planning permission requirements when buying a Prime Stables horse field shelter.
How Much Does a Horse Field Shelter Cost?
Due to the bespoke nature of our field shelters for horses, pricing can vary depending on factors such as dimensions and additional features. We strive to manufacture all of our buildings to the highest standard, but ensure that they are cost-effective and competitively priced to provide you with the best value for money.
For more information on our pricing, contact us today.

Contact Us Today
Get in touch today to discuss your stable specifications. Don't see a design that you like? Don't worry; we are proud to offer bespoke design services to all of our clients. So, if you have any specific requirements in mind, please do not hesitate to get in touch. We would be more than happy to advise you and answer your questions. Call us today!