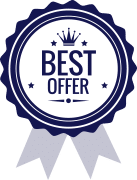 Mobile Field Shelters Dorset by Prime Stables
Finance Available
Taking care of animals can be difficult, but definitely gratifying. However, the challenge that some of our prospective customers may encounter is attempting to get a shelter or barn implemented for their animals, as the preparation route can easily develop into a hassle long before they even begin.
This is precisely where the benefits of possessing a mobile field shelter and modifying it to your personal needs alleviate you of such strain because preparation is not required. Mobile Field Shelters Dorset offer you instantaneous shelter for your animals and livestock. Right here at Prime Stables we endeavour to supply you with the benefits of the right shelter for you and your animal's necessities.
Mobile Field Shelters Dorset
At Prime Stables, we pride ourselves on the quality of our mobile field shelters. These structurally safe shelters are founded on a galvanised steel pulling frame. This towing frame was specifically created for a local equine breeder over ten years ago and our various designs have stood the test of time. Our testimonials speak for themselves and we constantly work closely with our clients to provide them with a professional and caring service.
Size Matters
The size of the construction is invaluable when individuals are aiming to secure the appropriate protection for their animals. Nevertheless, people have to realise that choosing the most suitable size is essential for sheltering their animals. Some mobile shelters can be too small, however at Prime Stables; we can adapt the dimension of the mobile field shelter to suit the size of your animals that you are using the shelter for. We only fabricate to order, this enables us to easily incorporate your own requirements.
Movability of the Shelter
Mobile field shelters Dorset are sturdy shelters that are often mistaken as stationary buildings due to their size. Here at Prime Stables our towing mechanism enables these structures to be easily manoeuvred around paddocks. Click here to view our mobile videos that help our clients on how to tow these buildings effortlessly.
Craftsmanship
At Prime Stables, we pride ourselves on designing and fabricating mobile field shelters utilizing the finest materials possible. Our exceptionally trained team of craftsmen will meticulously fabricate your buildings. Once complete, they will then hand over your build to our installation team who will then come and assemble your mobile field shelter.
Bottom Line
You will receive a premium mobile field shelter giving you on-the-spot shelter, helping with your animal welfare and husbandry. For that reason, make sure that you get your mobile constructions from the most trustworthy specialists in the marketplace, Prime Stables; we provide a value for money solution.
We care about animals and care about their health and wellbeing. Trust Prime Stables Limited to provide the best quality mobile structures available.
What Our Clients Say About Us
" " Admin Ladies. Just a quick note to say thank you so much for great service! Both in the office & the boys on site have completed a superb project & I'm delighted! Thank you, Su Pedersen


" " Hi Sarah Many thanks for our stables and the guys were fantastic. I've liked your Facebook page and I've sent you some more photos for your page!! The doors are the perfect height for Briagha and Maisie and I thought Briagha in the corner might be in the dark, but the light strips on the roof and the windows have made it nice and bright for her. The bigger box is my spare for a potential Briagha and foal – not next year, but the year after!!! Another little Falabella hopefully! Who knows – I might need you back to build some more stables !! Thanks again. Pauline Young

" " Dear Sarah and Natasha, Just to let you know that our horses are now as pleased with the beautiful mobile shelter from Prime Stables as we are – it took them a little while to get used to it especially as the sweet chestnut tree behind it is currently bombing the roof with chestnuts! Thank you all, including the guys who built it and put it up for us. With best wishes, Laria

" " Hi Sarah. The guys have just left. I am really pleased.....it is a real quality job. Very nice guys. I kept them supplied with tea every hour or two. Amazing how quickly they put it together!! We had a bit of a problem initially with the slope on the site, but I had ideas on solving tha. We worked together and they implemented a good solution. Thank you again for the way you have fulfilled what we wanted. Very satisfied customer!! Best wishes, John



" " Dear Sarah, Many thanks for final paperwork, and I understand Vikki's horse - "Apple" has quickly taken to her new shelter, and Vikki is very happy with the building. I've not see it myself, though I've seen the videos! I've forwarded your email to Vikki, and I'm sure she will also click that Facebook link for you too. Thanks again, and kind regards, George
See our Testimonials