The tack room is often an overlooked space, when it comes to equestrian timber building design. However, it is an all-important space for storing your equipment, such as saddles, saddle pads, riding gear, and other pieces of equipment that you use frequently. It is vital all your equestrian equipment is stored safely in a tack room, keeping it secure when you don't need it and easily accessible when you do.
Designing your tack room and storage properly will ensure you have a space that functions effectively.
Decide on the Best Tack Room Location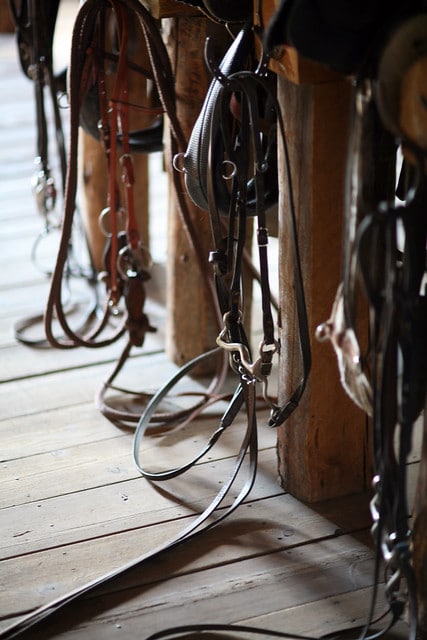 Before you begin designing your tack room, it is important to decide on the best location for the space. We would recommend ensuring the location you choose is easy for riders to access, while keeping your riding equipment secure. It is also important to consider how far you want to carry equestrian equipment. Remember, the average saddle weighs around 30 pounds. So, you don't really want to be lugging it across long distances. Taking the time to choose the best location you will be able to enjoy a convenient and functional space throughout the year.
Light Your Tack Room Effectively
Effective lighting is essential for any tack room. If you install proper lighting solutions, you can discourage pests from nesting here and making it their home. Effective lighting also makes it easier to locate the equipment you need.
The amount of light you will need depends on the size of the space. However, we would suggest that one or two overhead lights for general illumination are helpful, and lighting beneath cabinets if necessary. Please note that installing lighting solutions in your tack room will be carried out by a third party, upon completion of your build by us.
Top tip: it is best to use sealed fixtures when it comes to lighting your tack room. This ensures you don't have to worry about dust and dirt gathering on lightbulbs.
Consider How to Design with Temperature in Mind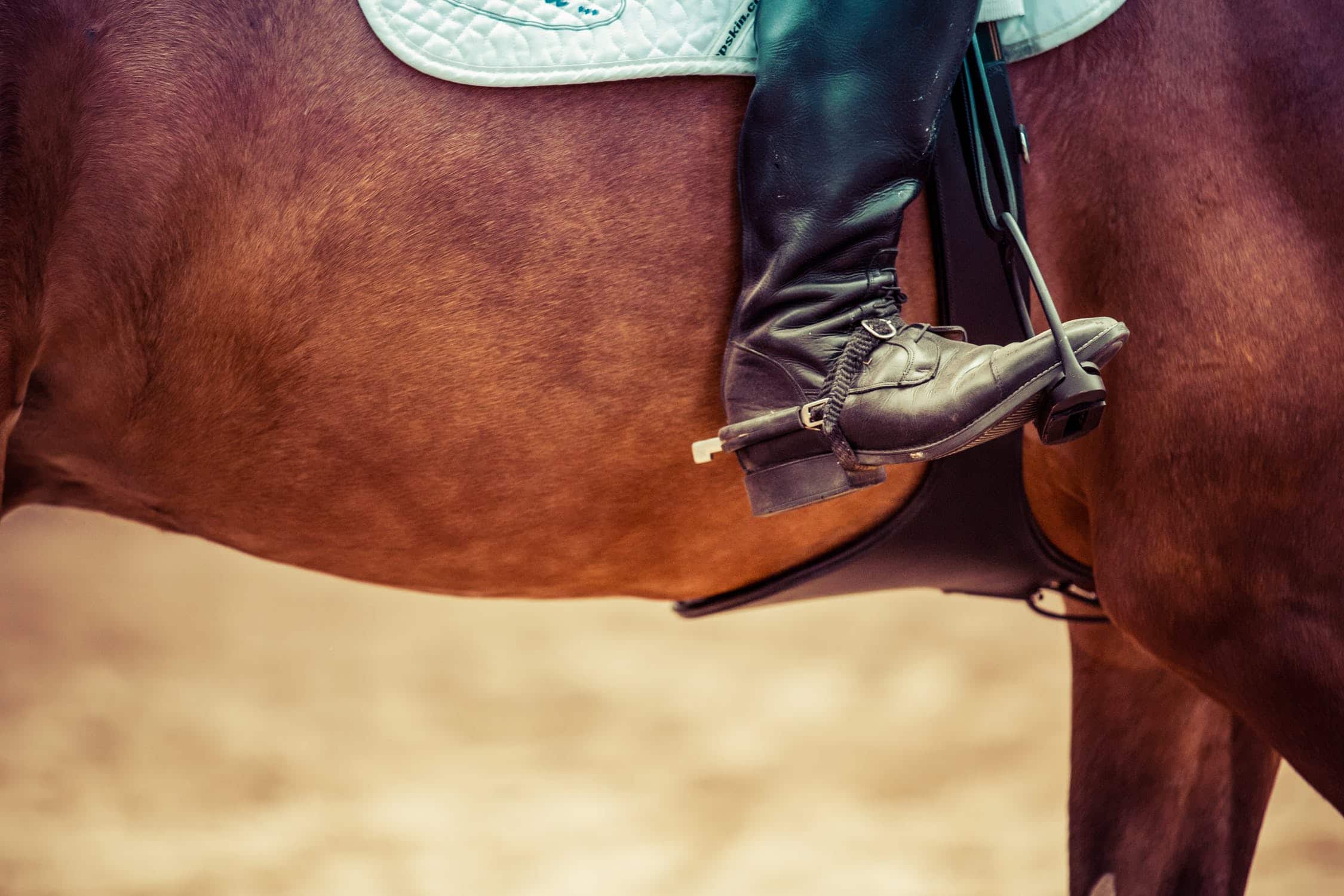 It is important to address the temperature of your tack room. It is important to maintain a comfortable, clean, and dry temperature in the tack room throughout the year, not only for your own comfort but also to help prevent dust, dirt, damp, mould, and moisture from damaging equipment.
The best way you can ensure your tack room remains clean and dry throughout the year is to have it properly sealed and insulated. Not only will this prevent draughts, but it will prevent small animals and insects from getting in and making their nests. By addressing the temperature levels early in the design process, you will be able to protect your riding equipment, whatever the weather is like outside. Our tack rooms are fully lined, but the roof isn't. However, this can be done for an additional cost.
Top tip: store horse blankets in tightly sealed plastic boxes. This will prevent insects from nesting in them, dust build-up, or moisture damage.
Prioritise Tack Room Security
If your tack room is particularly busy, seeing a heavy flow of traffic throughout the day, it is a good idea to prioritise security. Aim to keep the aisles free of any potential hazards, such as equipment that hasn't been put away. You also need to make security a priority. This will ensure your equestrian equipment, saddles, and expensive items will stay safe. At the very least, you should be able to lock your tack room to keep items secure. We would also suggest that installing CCTV cameras is a good idea.
4 Top Tack Room Storage Ideas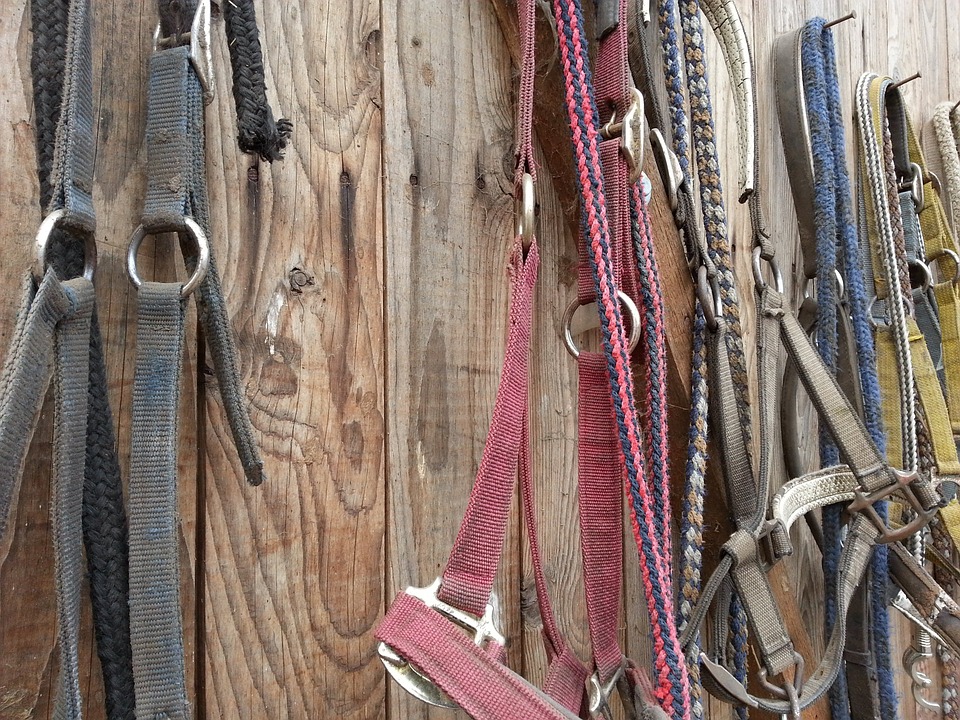 Tacks rooms serve a number of purposes, including equipment storage, preparation areas, and often just a catch-all space for miscellaneous items. So, it is no surprise that your tack room can often become overrun with equestrian equipment. Below we have listed our best organisation tips for your tack room.
1. Label Storage Drawers and Cupboards
Labelling is essential if you want to find things easily in your tack room. If you want to maintain the traditional timber aesthetic, labels are a discreet way to find what you're looking for while still maintaining the look of your space.
2. Use Clear Plastic Tubs for Storage Solutions
Organise all items easily, from grooming brushes to first-aid supplies and shoes, in clear plastic tubs. These translucent containers make it easier than ever before to find exactly what you're looking for in next to no time.
3. Store and File Important Papers
Horses come with a lot of paperwork and, often, you can't throw any of this paperwork away. Vets need to see evidence of previous appointments, medical records, and so on. So, it's important to keep all paperwork related to your horse and his care. The easiest way to do this efficiently is to file important papers in a filing cabinet.
4. Maximise Wall Space for Storage
A significant aspect of tack room design and storage is maximising wall space. Hanging saddles, blankets, and bridle racks on the wall means you don't take up floor space, providing extra space to move around in. When it comes to storage, we encourage everyone to take advantage of vertical space. There are so many ways you can utilise the vertical space in your tack room.
Segment into Different Storage Sections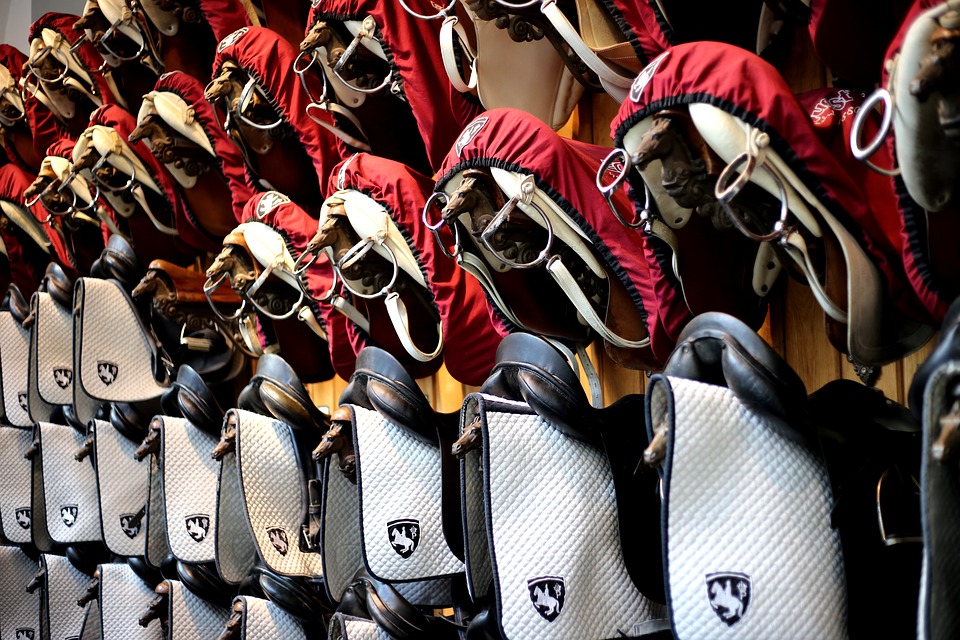 The layout design of your tack room is completely up to you. Many people start by sectioning off the different storage areas they will need. So, for instance they might consider keeping all their grooming supplies in one area, while their tack equipment is stored in another area. Segmenting your tack room space up like this is an easy way to find what you're looking for if you're in a rush. It also helps keep the space tidy and organised, as everything has a place of its own.
Top tip: it is a good idea to store grooming equipment right by the door, as you will need these supplies very often.
Keeping track of all equestrian riding and grooming equipment can be a challenge. However, with a tack room that has been designed properly and plenty of storage solutions, you should find everything you need.
Are you looking to design your very own stable? You need to consider these important points!