Beautiful Horse Stables for Sale Somerset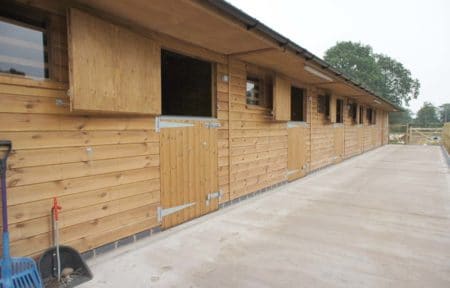 Here at Prime Stables, we understand that you want the best possible accommodation for your horses and ponies, from the highest quality handcrafted timber, to the most durable and strong designs. This applies to horse owners and lovers all over the country, including our clients in the county of Somerset, where beautiful green fields and wide-open spaces make it the perfect place to keep and ride horses.
A beautiful outdoor space for exercise deserves an equally beautiful stable to house your horses at night, so why not treat them to a new stable?
If you live in Somerset and you own horses, or you are planning on owning some in the near future, get in touch with us today. We can provide you with a fast, professional installation of the finest handcrafted stables available. All are made specifically to order and designed to suit your needs, so you will receive the equestrian facilities that you have been dreaming of, and nothing less.
Explore our range of high quality Somerset stables below, or contact us now if you would like to speak with a member of staff to learn more about what we can offer.
Stable Blocks Somerset
We offer three different ranges of stable blocks in Somerset, each coming with its own catalogue of designs so you can have your stables looking exactly the way you have always wanted them to.
The Prime Range
As one of our first and most popular ranges, our Prime Range offers a high level of quality and a robust design, all at a value-for-money price. They come with all the features and benefits that you would expect of a good stable and are sure to make an excellent home for your horses or ponies. If you would like to view our catalogue of Prime Range stable blocks, please click through to our page.
The Royal Range
Our Royal Range is crafted to the same standards as our Prime Range, but comes with some added features in the form of our most popular extras. These include clear roof sheets in every stable, matching black ridge and hook and band hinges, among other elements you may wish to have installed. This stable range is fast catching up to our Prime Range in terms of popularity! If you wish to see some examples of what we can offer from our Royal Range stable blocks, take a look at our catalogue page.
The Premier Range
Designed and built to an extremely high specification, our Premier Range includes upgraded timbers and shiplap cladding, an increased eaves height and alternative roof coverings, as well as many other features. For the most impressive looking stables, you will want to take a look at our Premier Range. Explore the designs we offer on our catalogue page and get the stable you have always wanted.
---
Mobile Stables Somerset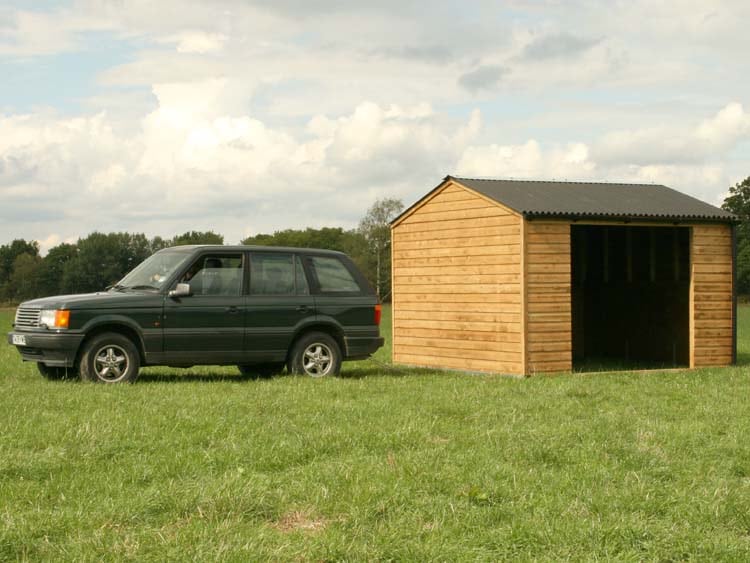 For a quick, portable equestrian property, you may wish to consider having us build you a mobile stable. They are manufactured to the same standards as all of our static stables and even the largest from our selection is easily towed, if you wish to rotate your grazing paddocks.
If you wish to know more about the types of mobile stables we have for sale in Somerset, please take a look at our mobile stables page.
Internal Stables Somerset
Many of our clients are now choosing to convert their barns and other farm buildings into equestrian facilities. Choosing this method can save you money and prove to be cost effective in the long term, as well as providing your horses with the stables both you and we know they deserve.
Like our stable blocks, our internal stables come in the Prime Range, Royal Range, and the Premier Range. Click through to our internal stables page for more information, or to take a look at the catalogues and see what we have on offer.
Stable Extras
We have a number of extra features and upgrades that we can add to your stable, upon request. These range from windows, doors, and roof selections, to other items such as feeders and guttering. Go to our page on stable extras to see what we have available. And should you wish to add one of our products to your order, please don't hesitate to get in touch.
Bespoke Stable Design Somerset
Everything we offer can be made exactly to your requirements, so if you have something in mind for your dream stable, please let us know when you make your order. We will be happy to accommodate your needs when we manufacture your new purchase.
Call us Today
Have you been looking for the perfect stable for your horses in Somerset? We have the answer. Get in touch with us today and we can build you the stable you have always wanted, to your specific requirements and in a design you will love.
We are passionate about horses here at Prime Stables, and we want yours to have the best shelters and accommodation possible. That is why we do everything we can to make your stables the perfect home for your animals.