High Quality Horse Stables in Leeds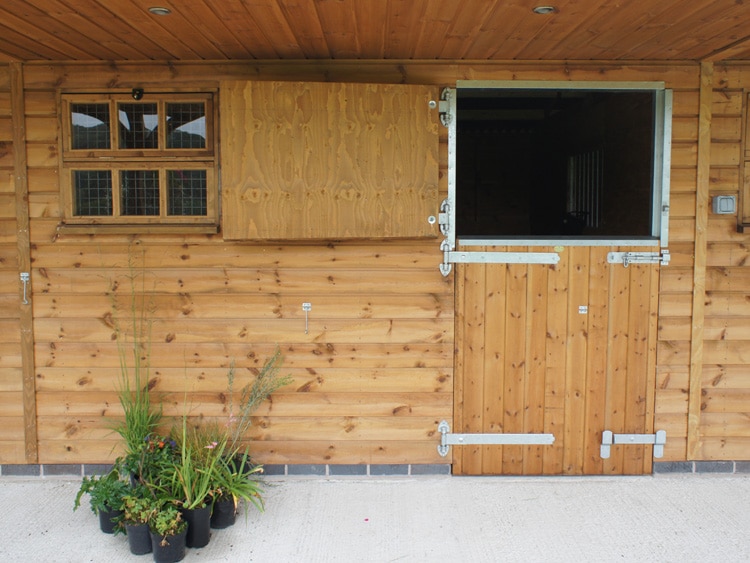 At Prime Stables, we know that you want what is best for your horses and ponies, from giving them the right feed and as much exercise as they require, to the best and most durable accommodation to keep them safe and sound overnight. Our clients across the country know we can deliver this with our selection of stables, including to those in and around the city of Leeds, West Yorkshire.
Have you been looking for high quality accommodation to keep your horses protected from the elements? If so, why not order a new stable that you know will house them to your specification?
If you live in Leeds or the surrounding areas and you have horses, or you are planning on getting some in the near future, contact us today. We will be able to provide you with a quick and professional installation of beautiful, handcrafted stables that you will be proud to have on your property. Everything we produce is made specifically to order and designed to suit your needs, so you will get the equestrian buildings you have always dreamed of owning.
Browse through our selection of professionally built horse stables in Leeds below, or get in touch with us if you would like to place your order right away.
---
Stable Blocks Leeds
We can build and install three different ranges of stable blocks in Leeds. Each has its own catalogue of designs to show you how we can build them, so that you can choose the look you have always wanted.
The Prime Range
As our most popular range of stable blocks sold, our Prime Range can offer you all the features and benefits you would expect of a high quality stable. With a strong frame design and value for money, you will find this to be an excellent choice for your budget as well as your horses and ponies. If you would like to see the stable block designs we have available in this range, please click through to our Prime Range page.
The Royal Range
Not far behind our Prime Range in terms of popularity is our Royal Range of stable blocks. This range is crafted to the same standards but comes with added features in the form of our most popular extras. These include things such as matching black ridge, hook and band hinges and clear roof sheets in every stable, as well as other items and parts. If you wish to see examples of this range, take a look at our Royal Range page.
The Premier Range
The last of our available ranges is our Premier Range, and these are the stables you may wish to look at if you have always wanted the most impressive-looking equestrian buildings and facilities. Designed and built to an extremely high specification, these builds include upgraded timbers, shiplap cladding and alternate roof coverings, as well as an increased eaves height and other features. To see what we can offer you in this range, click through to our Premier Range page.
---
Mobile Horse Stables Leeds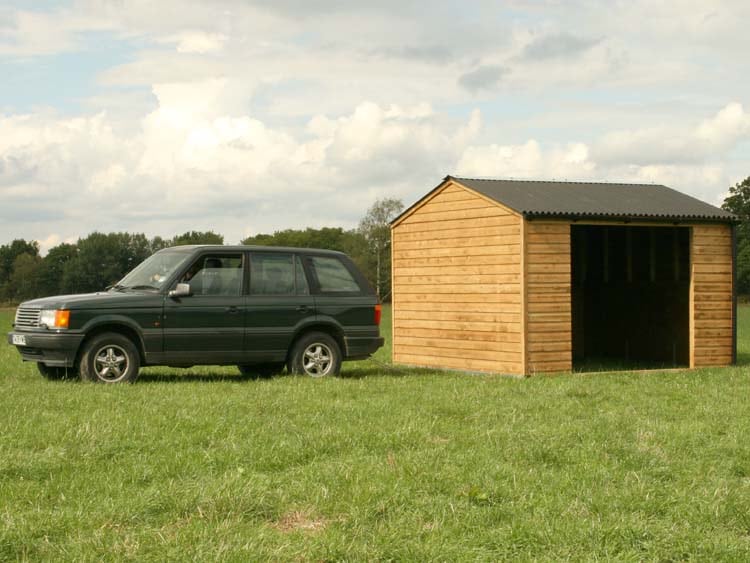 If you need a quick, portable equestrian building in order to rotate your paddocks, you may wish to consider ordering a mobile stable. All of our mobile stables are manufactured to the same standards as our static builds, and even the largest of our products is easily towed when you wish to move your horses to a new field.
For more information about the mobile stables we offer, please take a look at our mobile stables page.
A popular choice now is to convert barns and other farm buildings into spaces for horses. This proves to be a cost-effective method in the long term, as well as providing your animals with the accommodation you know they deserve.
Like our stable blocks, our internal stables come in both Prime Range, Premier Range and Royal Range designs. Go to our page for more information or take a look at our catalogue there to see what we can build for you.
Stable Extras
There are a number of features and extra upgrades that we can add to your stable design, if you so choose. These can be new windows, doors, different roof styles and other items, including new guttering and feeders. Click through to our page on stable extras to see what we can install for you when you make your purchase.
Bespoke Stable Design in Leeds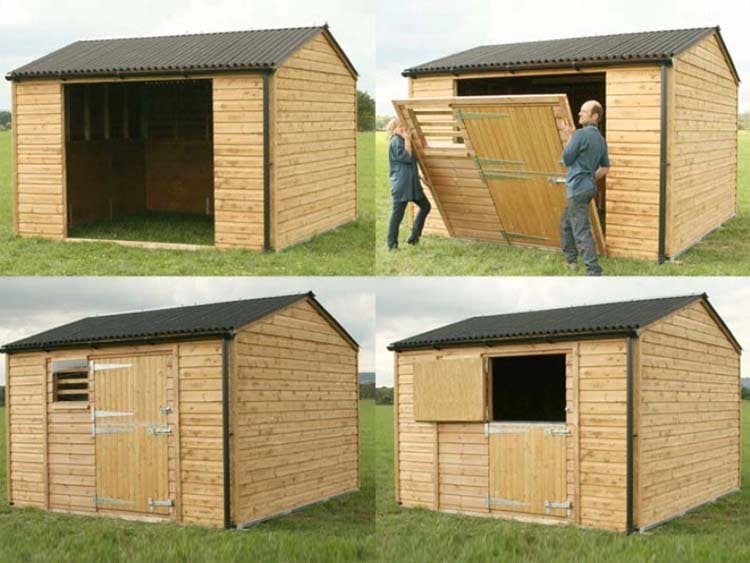 We know that some of our customers may already have an idea in mind for their dream stable, or need something specific built. If you would like this for your order, please let us know. Our customers' satisfaction is our priority and we will be happy to take your needs into consideration when we craft your stables.
Contact Prime Stables Today
If you keep horses on your property and you have been looking for the best horse stables in Leeds, get in touch with us today. We can provide the answer. All of our products are handcrafted to the highest standards and can be made exactly the way you want them.
We love horses here at Prime Stables, and we know that you love your animals and want to provide them with the best accommodation possible. That is why we make it our aim to give you the perfect stable building at the end of installation. So, give us a call and we can start planning your dream stables today.