Click Here To Request Prices
Bespoke Luxury Garden Rooms for All Your Needs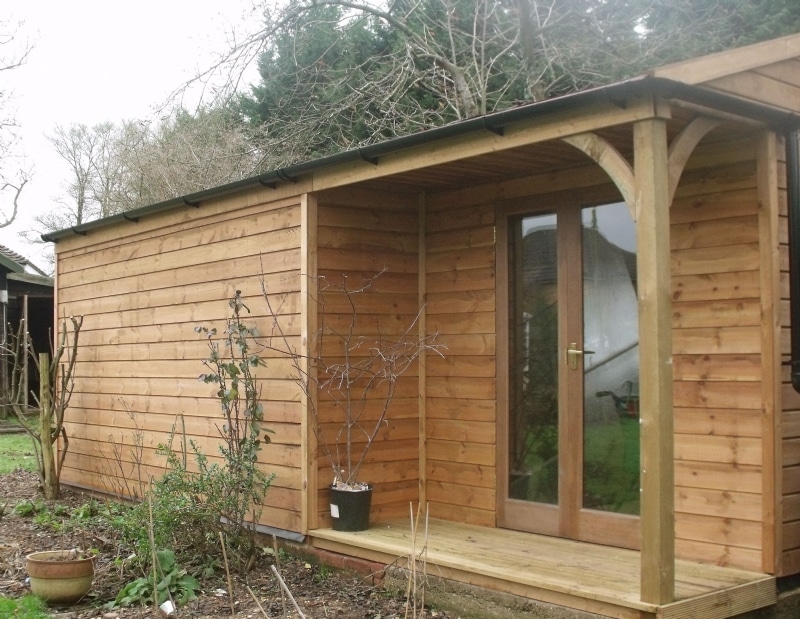 Here at Prime Stables, we take pride in the skilfully crafted, luxury garden rooms we provide for clients across the country. Each is crafted to a bespoke request and can be utilised in as many ways as can be imagined, so whether you have recently been envious of your neighbours' garden gyms and would like your own, or wish to take inspiration from the great outdoors and make art in a garden studio, we will provide you with the space you need.
For the traditional or contemporary garden room that will offer the space you need for recreation or relaxation, as well as any work you wish to complete, contact us today. We are more than certain that we will be able to provide you with your dream garden room, whether you already know what you would like or wish to draw ideas from the designs we already have available on our website.
It must be noted that, in most cases, the garden rooms we will provide should not require planning permission. However, there are some stipulations to this. If you would like to know more, please visit the Planning Portal.
What We Offer for Bespoke Garden Room Design
We love what we do and we are passionate about providing our clients with the traditional or contemporary luxury garden rooms they have had in mind for their properties. To ensure they will always receive the product they have asked for, we take every design feature they have requested into account, and will be more than happy to do the same for you.
The beauty of offering a bespoke design lies with the fact that you can make your purchased space as luxurious as you would like it to be. From offering idyllic spots to practise yoga or to dabble at painting, to opening up and using them as a summer relaxation spot for entertaining friends, modern garden rooms made to fit your requirements can become any space you've dreamed of having for your home.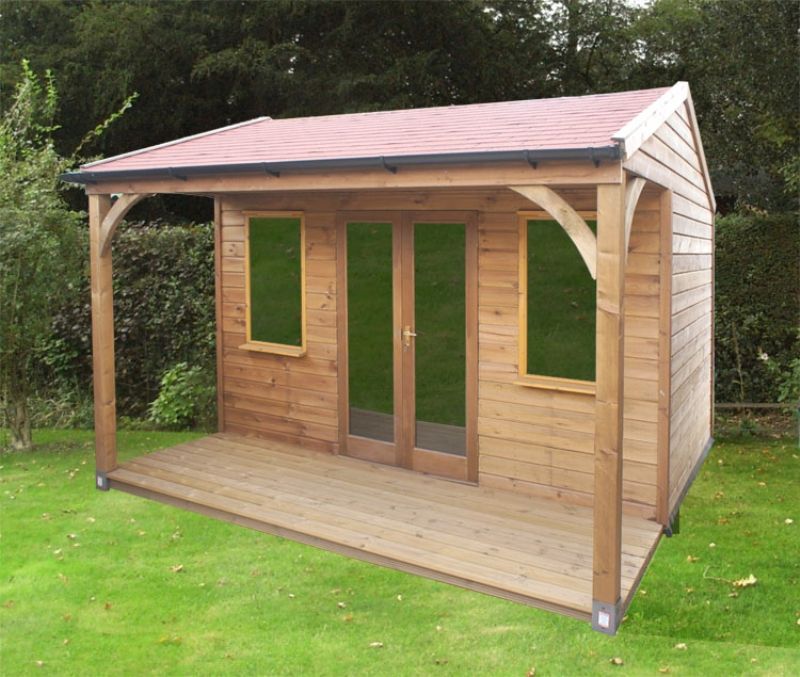 Our Fine Specifications for Luxury Garden Rooms
Each stunning garden room we provide for our clients is crafted from the highest quality, kiln-dried oak timber we have available to us. This provides your new space with greater levels of insulation throughout the year, protecting your interior against the unpredictable weather we so often see here in the UK.
If you are intending to use your space all year round, whether as an office, a cosy reading space or music room for rehearsals, we can also place a lining into your room's walls. This will help to keep it warm and dry, even as the weather turns wetter and colder. To aid this design feature, the windows we install for your garden building will all come double glazed as standard, while the doors offer toughened glass and mortice locks for heightened security.
Our Prices
As each of our crafted products are specifically requested and made to order, we cannot offer a full list of prices for the work we will carry out when you choose to buy from us. However, we also understand that you may wish to plan your purchase into your budget, so we will work closely with you to calculate the cost of your planned home improvement feature. Every specification you have will be discussed and taken into account, so the quote you receive in return will be fully suited to your individual purchase.
Why Craft a Luxury Garden Room with Prime Stables?
There are many reasons clients from across the UK have chosen us to craft their very own traditional and contemporary garden buildings, whether they intend to use their new structures for art studios, home gyms or even just to create some extra space around their property. For your convenience and consideration, we've listed just some of the most important reasons here:
We are a family-owned and run firm, with a passion for what we can provide. We listen to what our clients want and need, so they will always receive the beautifully made end product they have asked for and nothing less.
Our dedicated team is always on hand to help you through the purchasing process; they will even be able to assist if you are having trouble deciding what you need for your building.
All work is carried out by skilled craftsmen, who will use the highest quality oak timber available to create every order we receive.
We have an in-house CAD team ready and waiting to provide you with planning drawings, should you need to make an application.
Our specialist installation team will travel to your location to deliver and put together your purchase.
Bring Your Outdoor Space to Life with Us
If you have been searching for the ideal garden building to complete your outdoor space, a bespoke offering from Prime Stables may be just the solution. We will craft your chosen purchase to your exact specifications, preparing it for any use you have in mind, before ensuring it is delivered and swiftly installed on your property. You may be based anywhere in the UK; we will always make sure that this service is offered to you.
Contact our office via the telephone, or send us an email today and one of our friendly members of staff will be glad to speak with you about the luxury garden room you have in your mind's eye. They will then be able to assist you in making your purchase, or answer any questions you may have before the work begins.
What Our Clients Say About Us
" " Dear Sarah l am really pleased with it and have already given your details to someone who stopped and asked me about it. I can't fault the lads who put it up. Best wishes, Pam


" " Dear Sarah. I would like to thank you all for such quality service. From my first contact with Natasha and Tobias to the shelter being delivered and erected by Mark and (I think John)? They were all very helpful and friendly. We are very pleased with shelter as are the donkeys and Shetland's who now can get out of the weather. I have already passed on your details to a friend who saw it and was impressed, so hopefully she will be contacting you soon. Wishing you a very Happy New Year. Kind regards.

" " Dear Sarah and Natasha, Just to let you know that our horses are now as pleased with the beautiful mobile shelter from Prime Stables as we are – it took them a little while to get used to it especially as the sweet chestnut tree behind it is currently bombing the roof with chestnuts! Thank you all, including the guys who built it and put it up for us. With best wishes, Laria

" " Dear Sarah. The shelter is being much appreciated by the alpacas and me too when it`s pouring with rain! I said to the guys that I would take some photos of the shelter when the weather is better so will do so when suitable. I don`t do Facebook so can`t respond to your request in that way but thank you for a very nice shelter which looks good and robust and please thank `your boys` again for their work in erecting it and hope they got back safely. I would certainly recommend you to anyone who needed a shelter/stable. With best wishes, Katie

" " Dear Sarah, Thank you very much for another fabulous field shelter. My cows love them! Your installation teams have been brilliant on each visit. Kind regards Fizz
See our Testimonials

Need some assistance?
CLICK HERE